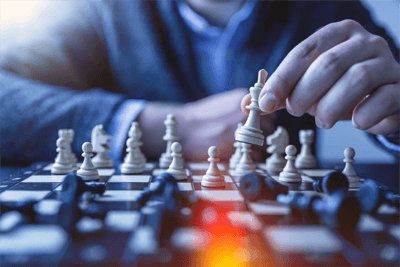 It may feel as complicated as playing chess when moving forward with a property in the blind. A title report, which shows you all of the publicly recorded instruments related to a particular property up to a certain number of years, can save you a lot of regret and frustrations down the road.
When it comes to property, what you do not know can actually cause you emotional and financial harm. Knowing before you put resources into a property is vital. While a title report or title commitment can provide a great picture of the property, a lien search or municipal lien search will give you an even better picture of the status of the property.
The lien search will let you know about any unpaid bills and assessments as well as pending violations against the property. Because some liens can become priority liens despite being recorded after you obtain an interest in the property, it is important to obtain a lien search to see what unresolved matters may become priority liens and to determine if you would like to invest resources in resolving the pending items.
A title report or commitment coupled with a lien search or municipal lien search will generally cost a lot less than expending resources into a property that may have ownership or priority lien issues. If you obtain an interest in the problematic property, then you will most likely have to expend additional resources in resolving the issues that were unknown due to an overlooked report or search. A lack of due diligence in reviewing the property before expending resources on the property may ultimately undermine your goals for the property and your bottom line.