TITLE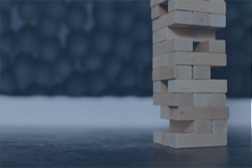 Title is equivalent to ownership. Your ownership of the property can be at risk if you do not hold marketable title in the property. Marketable title is title without clouds, defects or problematic encumbrances. A cloud on title is anything that may cause a challenge or concern regarding ownership of the property. Similarly, a defect on title is an issue or claim that has the ability to invalidate ownership of the property. On the other hand, an encumbrance can be harmless or harmful as it is generally a restriction on the use of the property.
The firm resolves title issues to ensure that the property has what the industry considers marketable title by taking steps to secure the clients' best interest. SNSB Law Firm strives for the best outcomes for clients through attentiveness and better timelines in resolving title issues, securing funds, and negotiating favorable results. The unwavering goal is to leave clients in the best possible position in a timely manner by using responsive and effective methods.
Title is unique in that it intersects with other areas of law such as contract law, family law, probate law, and government law. A foreclosure action is an example where contract law and title intersect. The mortgage agreement may give rise to various title issues that must be resolved within the foreclosure action for the lender to obtain marketable title at the conclusion of the action. Likewise, a challenge to ownership in title can bring into play considerations related to family and probate laws which an experienced title attorney can identify. If such issues are not resolved properly, they can prevent the interest holder from obtaining marketable title. Lastly, code violation liens and tax liens generally require a level of knowledge related to government laws and processes. There must be an understanding of lien priority as it relates to city, county and state rights.
Exposure is at the crux of being a highly skilled title attorney – exposure to various practice areas as well as the nuances in title can prove fundamental. The firm's founder and managing attorney, Sophia NS Blair, Esq., has the combined years of experience as a civil appellate attorney, handling appeals from various civil practice areas, and a title attorney, handling a high volume of title issues.
As a result, the unique blend of experience has allowed SNSB Law Firm to create and implement methods that ensure that the firm is highly efficient and effective in solving a myriad of title issues on behalf of its clients. Dedication to achieving the best outcome possible, as influenced by the circumstances, is what drives SNSB Law Firm to excel. The firm hones in on what matters most to clients and goes beyond what is expected.
HOUSING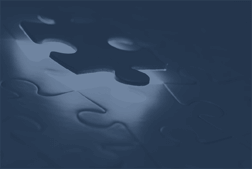 Achieving a safe, compliant, and proficient housing environment requires a delicate balance of relationship and responsibility. This is because there are several different puzzle pieces that must lock into place to form a solid network of productivity and profitability. SNSB Law Firm understands that, when the client has a weak network, that weakness tends to result in a loss of profit and productivity.
The firm is committed to helping its housing clients increase profitability and productivity by working with the client to locate and repair broken puzzle pieces that no longer securely lock into place. Strengthening the clients' network through honest, responsive and personalized service is the firm's priority.
The firm evaluates each client's needs and offers real solutions that have long-term positive impact on the client's business model and economic goals. SNSB Law Firm recognizes that, at the core of the client's network is tenants. Therefore, how tenants are treated and how lease violations are handled will have significant impact on the client's ability to fortify its network. Without proper processes, training, and enforcement, a housing structure is unable to perform at its highest level and may operate at a loss. A failing housing structure also increases liability because it increases the risk of exposure to lawsuits.
The firm's founder and managing attorney, Sophia NS Blair, Esq., has experience working with a nationwide housing developer. As a result, the firm is able to swiftly and meaningfully address the needs of its housing clients whether the client owns one property or various properties.
APPEAL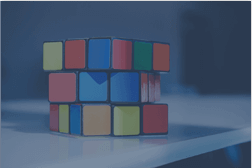 When a court issues an unfavorable order or judgment, the next step should be an evaluation of the matter to determine if an appeal is appropriate. To unfamiliar persons, the appellate process can seem as complicated as trying to solve a Rubik's Cube.
The firm's founder and managing attorney, Sophia NS Blair, Esq., is well-versed in the Florida appellate rules and procedures as a result of her years of experience in appellate practice. There is no short-cut to a solid appeal. The likelihood of a favorable result on appeal is linked to the depth of research, clarity within the writing, brevity where it matters, persuasiveness in the delivery, and timeliness in the filing.
As a best practice, the possibility of appeal should be in every litigator's mind from the onset of the case. The firm offers litigation support services to help litigators preserve issues that may be appealable after the case ends. Likewise, the firm serves as co-counsel in litigation to assist litigators in persuasively explaining complex title, housing and property issues.
The research needed to find support for atypical issues can be daunting for a litigator who is more focused on litigating than researching. The firm can step in to provide the research needed to support the argument that the litigator intends to make. With years of experience researching various property issues, Sophia NS Blair, Esq. has successfully found applicable case law and secondary support for issues that have plagued even the most seasoned litigators.
All too often, judges become easily confused by unfamiliar subject matters especially when the opposing side purposefully tries to muddy the waters. The assistance that SNSB Law Firm provides can often lead to a victory. Once a satisfying order or judgment is obtained, there would be no need to file an appeal. If, however, the opposing side files an appeal, the firm is able to defend the appeal using the breadth of its research, skill, knowledge and persuasiveness.